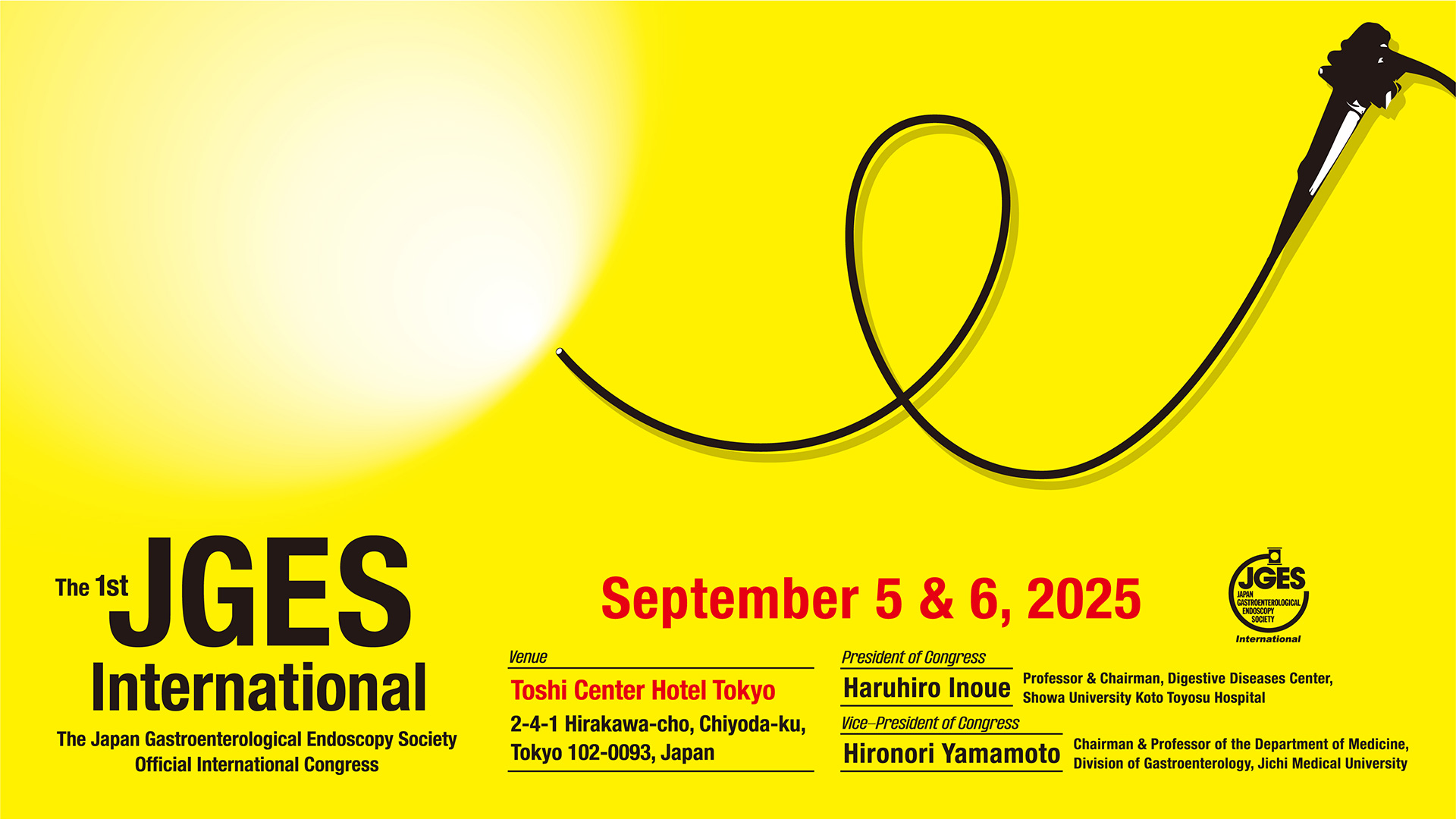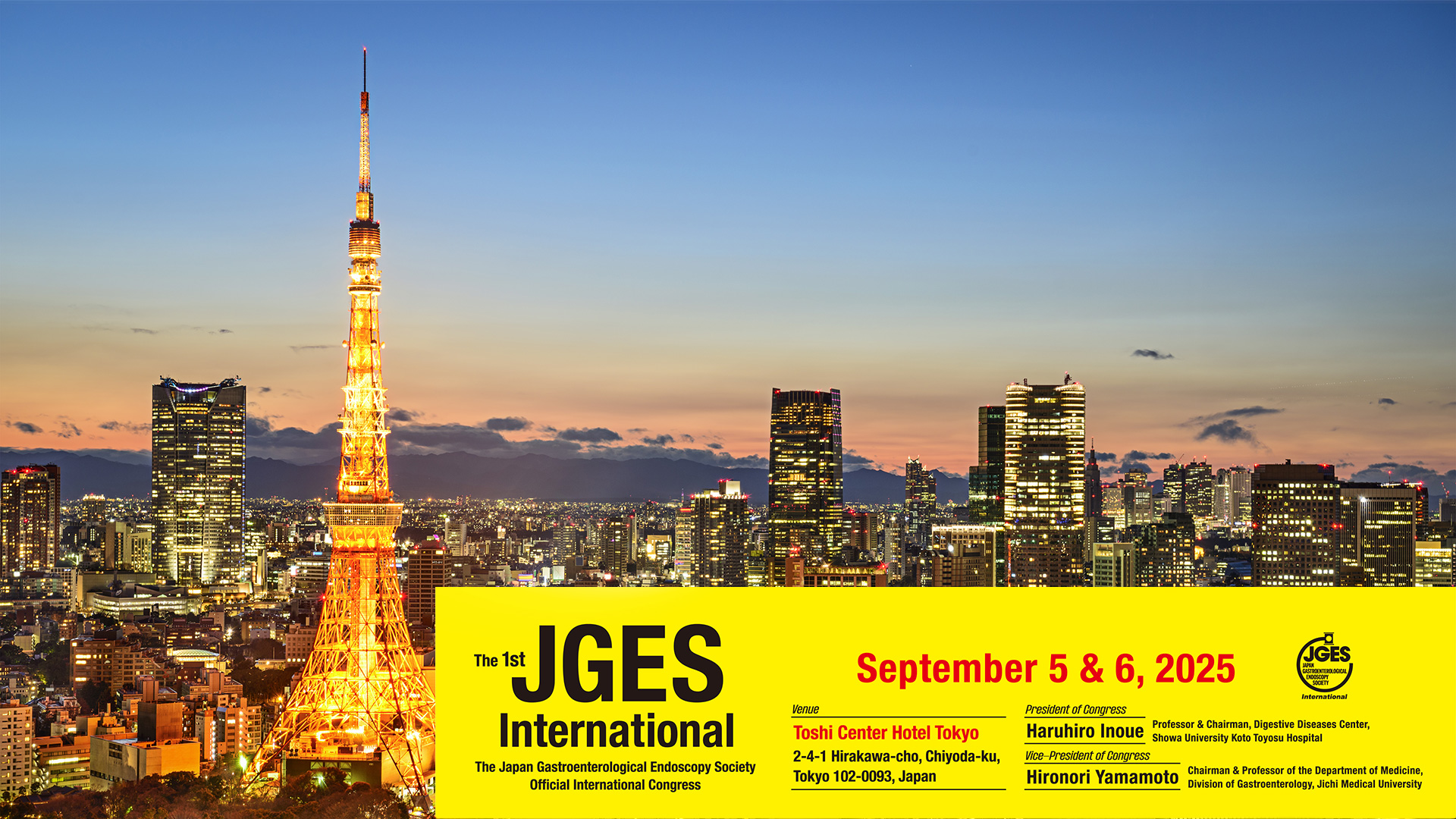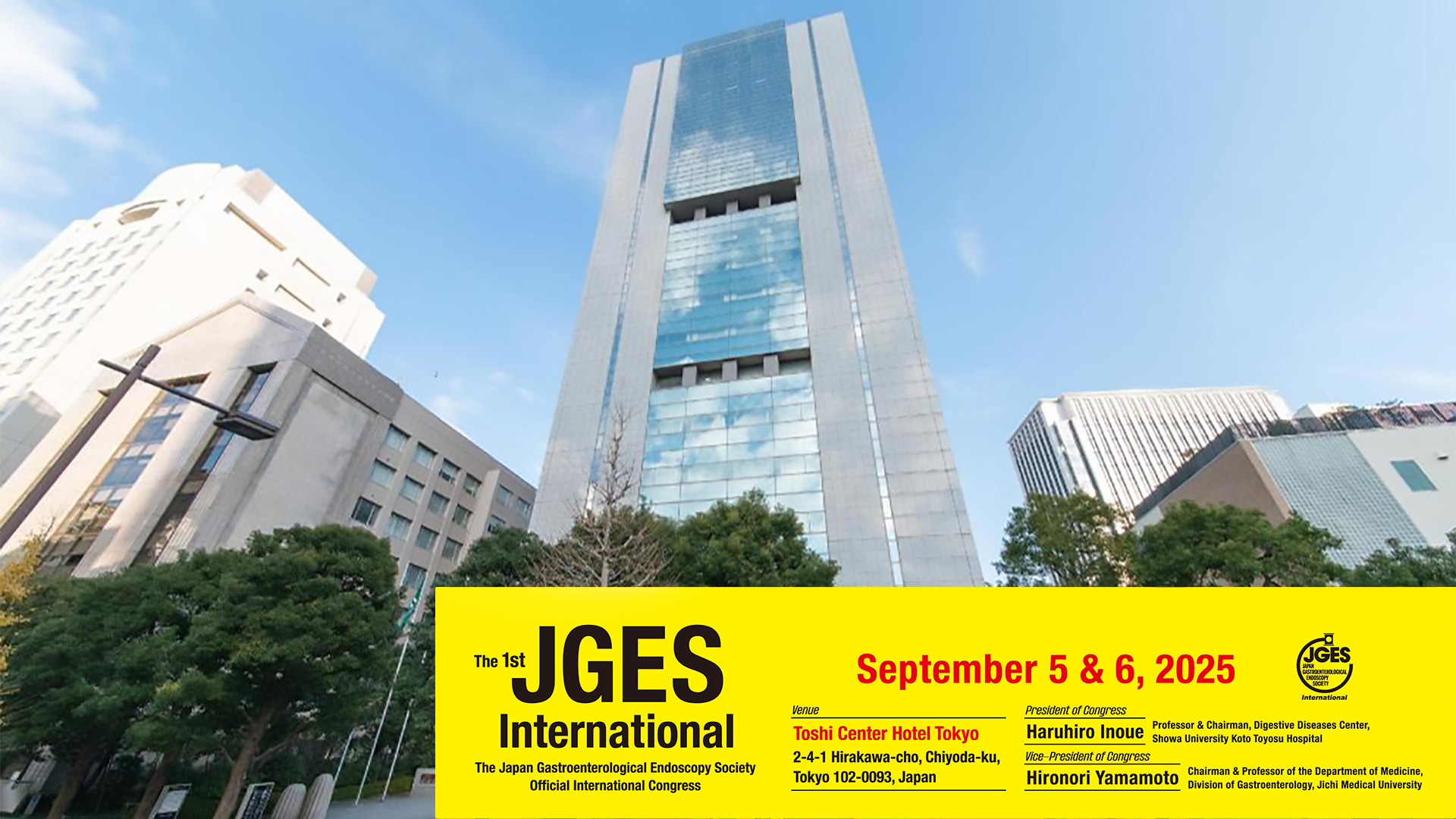 Message from President
Haruhiro Inoue, M.D., Ph.D.
Professor and Chairman
Digestive Diseases Center
Showa University Koto Toyosu Hospital
We are thrilled to announce that the Japan Gastroenterological Endoscopy Society (JGES) is hosting its inaugural international congress, 'JGES International,' on September 5th and 6th, 2025, in the vibrant city of Tokyo. This landmark event is set to serve as an invaluable platform for the exchange of ideas in the realm of cutting-edge endoscopic medicine, accompanied by an exhibition showcasing the latest advancements in medical equipment.
We extend our warmest invitation to esteemed guests and professionals from across the globe, embracing the opportunity to unite minds and share knowledge. With great optimism, we anticipate that JGES International will play a pivotal role in advancing and popularizing the field of endoscopic medicine.
Join us in Tokyo as we embark on this exciting journey toward the future of healthcare. Together, we'll shape the path of endoscopy excellence.
October 5th, 2023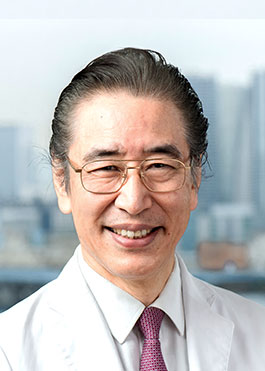 Vice-President
Hironori Yamamoto, M.D., Ph.D.
Professor and Chairman
Department of Medicine, Division of Gastroenterology
Jichi Medical University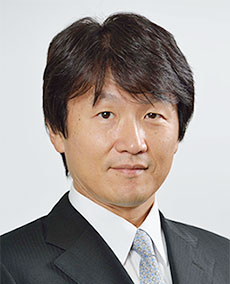 Program Committee
Shinji Tanaka
Mitsuhiro Fujishiro
Ryu Ishihara
Takao Itoi
Takayuki Matsumoto
Kazuo Ohtsuka
Shomei Ryozawa
Yutaka Saito
Akiko Shiotani
Naohisa Yahagi
Ichiro Yasuda
What's New
2023.10.31

Website has been opened.
MAP
Toshi Center Hotel Tokyo
2-4-1 Hirakawa-cho, Chiyoda-ku, Tokyo 102-0093, Japan
The 2nd JGES International
2026